Find compassionate care from experienced physical therapists in West Windsor, NJ, by calling (609) 799-8444.
Do you need a referral for physical therapy? After a car accident or another mishap that resulted in an injury, you probably have a lot of questions about the healing process. When seeking physical therapy in West Windsor, New Jersey, you need to understand the process and what you can access.
A physical therapist uses a diverse range of treatments to help patients heal and regain some of their range of motion after an injury. However, physical therapy can help with much more than apparent injuries. Statistics published in the National Library of Medicine state that up to 33% of people may struggle with back pain at any given moment.
According to the American Chiropractic Association, nearly 31 million Americans may suffer from back pain at any time. Injuries don't always cause back pain. Factors like age, occupation and fitness may play into its prevalence.
As such, physical therapy services might help you whether you have an identifiable injury or not. 
What Is a Referral for Physical Therapy?
You may receive one of two different orders from your physician when you need physical therapy treatments. When you make an appointment with your physician, you might receive a prescription or a referral. Each of these accomplishes a different goal.
A prescription for physical therapy, much like a medication prescription, is a written document. The document orders physical therapy as a viable treatment. Prescriptions generally have more strict requirements than referrals.
Your physician uses a referral to authorize treatment from a physical therapist within their medical network. This physician referral simply gives a recommendation for the specified treatment method and the provider associated with that treatment. Both referrals and prescriptions can help ensure insurance coverage. 
Do You Need a Referral for Physical Therapy?
Do you need a referral for physical therapy? Generally, most states allow a patient to have direct access to physical therapy. However, the answer to this question varies by state.
Direct Access
A New Jersey law allows patients direct access that doesn't require referrals or prescriptions from a physician in the majority of circumstances. It also prevents physical therapists from diagnosing a patient. The law also draws parameters where the therapist must order the patient to seek a physician's opinion under certain circumstances and time constraints.
Therefore, you can set up an appointment for physical therapy and get treatment without authorization from other healthcare providers. This empowers you to make decisions about your own healing and health. However, you may encounter instances in which a physician's opinion will improve your treatment plan. 
When You Need a Doctor for Physical Therapy After a Car Accident or Other Injuries
Before making an appointment, you should know when you need a doctor for physical therapy after a car accident or other injuries. A physician should immediately diagnose any severe injury, especially involving the head or internal organs. Such injuries often require quick, immediate treatments that may require surgeries, medications, or medical observation.
However, you might be among the 20.4% of American adults struggling with general chronic pain. Maybe, you just want some gentle treatments with a professional at home to slowly ease the pain away. Such cases may not require immediate medical attention or a referral to find relief with various physical therapy treatments. 
How Referrals and Insurance Work
Many people believe referrals will ensure financial coverage from their insurance provider. In many cases, referrals can increase the likelihood of coverage from an insurance company. However, they do not guarantee coverage.
Some insurance companies will pay for a physical therapist to examine you and make recommendations. After the examination, the company will not provide coverage for further treatment plans until you consult with your physician. Many providers won't provide coverage unless a physician specifically recommends a physical therapy treatment plan.
While referrals increase your chances of coverage, the amount of coverage received will depend on your insurance plan. If you currently deal with the pain that prevents you from living your life, seek physical therapy sooner than later.
Why Prompt Treatment Matters
Waiting for everything to fall into place could increase your recovery time while exacerbating the pain you experience daily. Even chronic pain with no identifiable source or minor injuries might increase in severity without treatment. An appointment with a chiropractor could help identify the source of the pain.
From there, you might receive a treatment plan that consists of both appointments for pain reduction and steps you can take on your own to improve your quality of life. The sooner you seek prompt treatment, the better your recovery prognosis may be. 
Contact Us for West Windsor Physical Therapy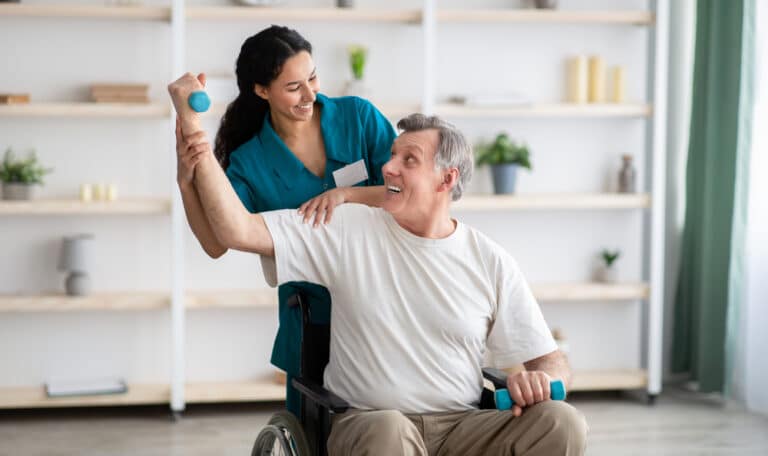 Do you need a referral for physical therapy? At Align Health & Wellness, our chiropractors keep your needs at the center of each appointment. When you need West Windsor physical therapy, turn to us to discuss individual treatment options. Request your appointment by calling (609) 799-8444 today.
Our doctors accept most insurance plans, including workers' compensation, no-fault, and PIP (personal injury protection). Same-day appointments may be available.
Whether you experience immediate or delayed pain after an accident, we can help. 
FAQs About Referrals for Physical Therapy
Patients seeking physical therapy often have several questions, especially regarding referrals. Below are the most common questions, but don't hesitate to ask your physician if you need more answers.
Is it worth seeing a physical therapist?
Yes, it is worth seeing a physical therapist. If you need a referral for any reason, you can still begin your healing journey with a physical therapist's guidance.  
When should I start physical therapy?
You should start physical therapy as soon as you can. Physical therapy may reduce the need for medications and invasive procedures. It may also improve your long-term recovery goals.  
Is physical therapy painful at first?
Physical therapy may be painful initially; however, it should not exceed the pain associated with your injuries or chronic condition. Physical therapy can help strengthen muscles and other soft tissues. Like a productive workout, this may result in some soreness or discomfort.