Auto Injury Doctor in West Windsor, NJ • Align Health & Wellness
Make an appointment with Align Health & Wellness to recover from your auto accident injuries faster. Call today!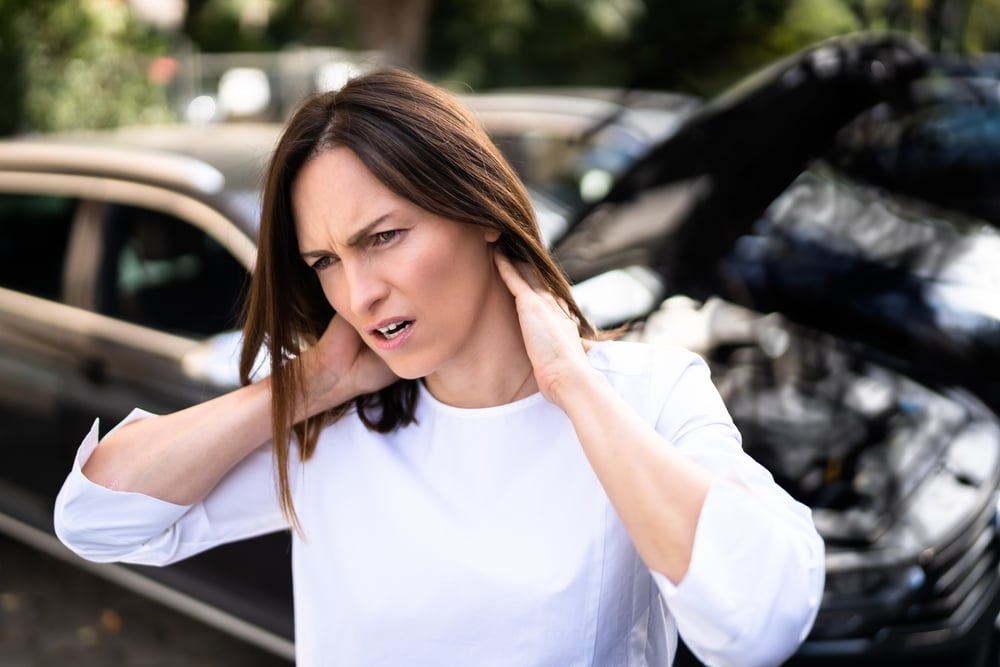 West Windsor Auto Accident Injury Rehabilitation
Most Insurance Accepted, Contact Us to Book Your Appointment
The doctors at Align Health & Wellness specialize in whiplash treatment for patients who have suffered car accident injuries. One in six car accidents usually results in someone getting whiplash, a potentially chronic and painful condition that can benefit from chiropractic care.
Getting the body back on track after a car accident can be tedious and frustrating. Immediately after an accident, the body may not be able to feel the full extent of some spinal injuries like whiplash, tissue damaging or a bulging disc until a few hours later due to adrenaline and other stressors. It is important to seek treatment right away with the medical professionals at our auto accident rehabilitation clinic.
After a car accident, many patients believe that a green light from the medical doctor signals a clear bill of health. In the following days, however, they may continue to experience aches and pains from soft tissue inflammation or musculoskeletal damage unseen by medical imaging equipment.
When you need an auto accident doctor near West Windsor, NJ, our chiropractic and physical therapy team at Align Health & Wellness can help you feel better and get back to living your life to the fullest.
Chiropractic, physical therapy and acupuncture at Align Health & Wellness can combine to help with the following conditions after an accident
Neck pain or lower back pain
Tingling, numbness or pain in the limbs
Loss of range of motion
Dizziness, headaches or blurred vision
Trouble walking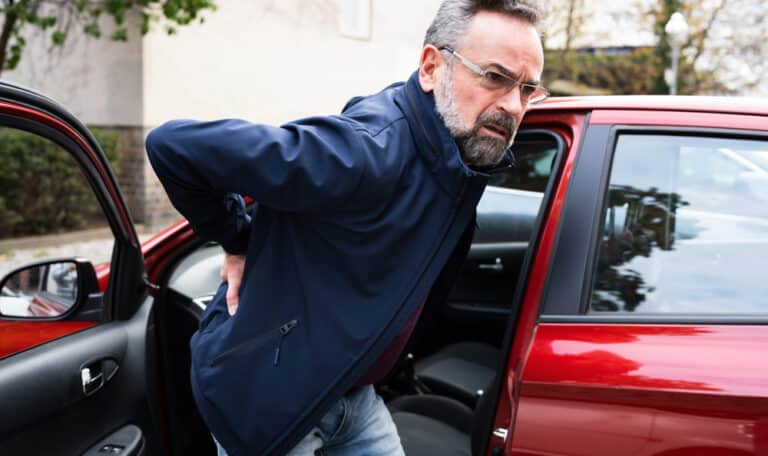 Treatment for Car Accident Injuries: Why You Hurt So Much After a Car Accident
Many patients refuse medical care immediately after a car accident, believing they have no injuries since nothing hurts at the time. Moments after an auto accident, you may not feel any pain due to the rush of adrenaline that masks strained muscles or soreness. People with more severe injuries, like deep lacerations, broken bones, and internal injuries, may prompt swift emergency attention, while you might not immediately suffer from your less-noticeable problems.
However, minor injuries from the force of your car accident often arise later. When one car comes in contact with another object, the impact may jerk you forward, backward, or from one side to the other. You may suffer from multiple angles of force, resulting in potential latent injuries and pain throughout your body.
In the days following the accident, you may suffer from headaches, clouded thinking, or pain in your back, neck, and shoulders. Pain can radiate from your joints and ligaments. Consulting our auto accident doctor near West Windsor, NJ, can help you address, identify, and begin recovery from the source of your pain.
Car accident injuries may cause:
Whiplash

Overextended limbs

Muscle damage

Ligament damage

Pinched nerves
These injuries and more may cause you great pain, mobility loss, and reduced range of motion for years after your accident. Schedule a visit with our team at Align Health & Wellness today to avoid a disrupted and painful life after your auto accident.
How Our Team at Align Health & Wellness Helps With Lingering Soreness, Stiffness, and Inflammation
Emergency and family doctors look for clearly evident and life-threatening injuries after a car accident, such as broken bones, torn skin or muscles, and internal injuries. If you have soreness or inflammation, they may offer pain medication for relief.
At Align Health & Wellness, we take a different approach to those seemingly minor issues like soreness, stiffness, and inflammation following an auto accident injury. We can provide both chiropractic treatment and physical therapy, combining the best of both worlds.
Committing to an early treatment plan will help you get started healing and possibly avoid pain in the days and weeks after an accident.
Our treatment for car accident injuries can alleviate conditions like:
Back and neck pain

Trouble walking

Dizziness

Headaches

Blurred vision

Lost range of motion

Limb pain or numbness
Physical Therapy for Car Accident Injuries Near West Windsor, NJ
After receiving medical treatment for car accident injuries, recovering quickly requires the help of a professional physical therapist. Align Health & Wellness physical therapists understand the injuries, damage, and pain you may experience after your accident and use tried-and-true techniques to get you back to your normal life. When you need physical therapy, schedule an appointment with an auto accident doctor near West Windsor, NJ, for quick relief.
Recovering From Minor Injuries
If you suffer from whiplash, joint pain, or muscle pain after your car accident, our physical therapists can help you find relief through exercises in our office. After your visit, we'll provide you with a treatment plan to follow at home that lets you relieve the pain whenever you feel it. Even if you don't feel pain right after your accident, starting your treatment early helps alleviate potential pain before it starts.
Recovering From Major Injuries
Auto accident injury treatment may begin in the hospital, ranging from long-term inpatient stays to overnight visits to monitor your injuries. Before or upon your release, your doctor may recommend physical therapy to help you regain your mobility and range of movement. Our physical therapists help you get back to who you were before your accident, whether you need pain relief from over-rested muscles, assistance with walking after bed rest, or recovery after wheelchair confinement.
Chiropractic Care and PT: Auto Accident Injury Treatment Near West Windsor, NJ
A visit to Align Health & Wellness for chiropractic care and possibly physical therapy after an auto accident can guide your recovery in the right direction. Our chiropractors focus on learning about your pre-accident health, nutrition, and physical fitness as a baseline for current or potential injury pain. Then we'll work with you on regaining any lost mobility and perform spinal manipulations for maximum pain management.
Enhanced Physical Wellness
Patients suffering from car accident injuries enjoy visiting Align Health & Wellness for chiropractic and physical therapy care to relieve aches and pains in their muscles, joints, nerves, and skeletal system. Besides providing acute pain management after your accident, you may choose to continue your chiropractic visits to improve upon the physical wellness you enjoyed before your accident.
Physical benefits of continued chiropractic care include:
Better balance

Smoother joint function

Relaxed muscles

Increased energy
Enhanced Mental Wellness
The aftermath of a car accident may leave you suffering from heightened mental stress, making it difficult to think clearly or handle your daily life with your previous abilities. Chiropractor visits can help you return to your pre-accident mental wellness and, in many cases, improve upon your baseline mental health. The cognitive benefits of continued chiropractic care include the following:
Less mental stress

Better sleep

Improved mood

Better clarity
Chiropractic care and other modalities aid in healing the body faster after an accident by balancing the nervous system:
Because the effects of whiplash are often delayed, receiving a full spinal analysis and posture screening after an accident is extremely important. It serves as the initial step to formulating a treatment program. Whether it is neck pain, soreness or burning soft tissue pain, chiropractic care can restore the body back to how it was pre-accident. We will work with you to find an effective course of action.
At our facility, we offer chiropractic care and other natural treatment plans to help our patients feel better. Other services we offer to aid in the recovery of an auto accident injury are:
Massage Therapy
Spinal Decompression
Therapeutic Exercises
Rehabilitation Therapy
MLS Cold Laser Therapy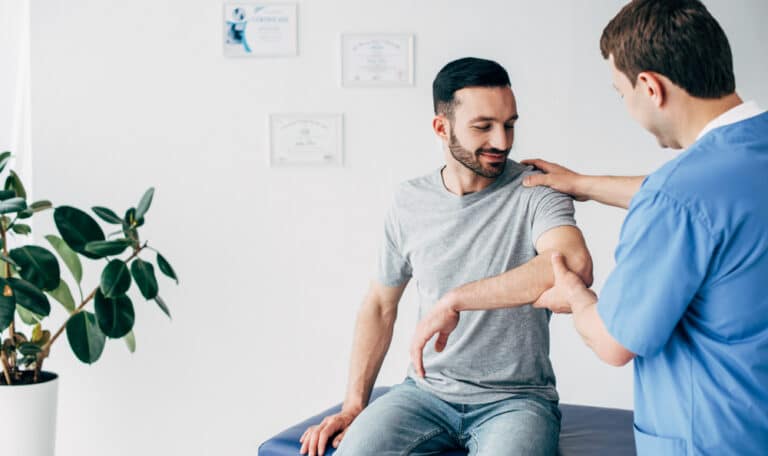 Schedule an Appointment With the Best Auto Accident Doctors Near West Windsor, NJ
If you've recently suffered from an auto accident, start treatment early to prevent possible pain or mobility problems down the road. At Align Health & Wellness, we offer multiple options when you need an auto accident doctor near West Windsor, NJ. We accept PIP (Personal Injury Protection), no-fault, and most insurance plans. 
Make an appointment today for quick and effective pain treatment for car accident injuries.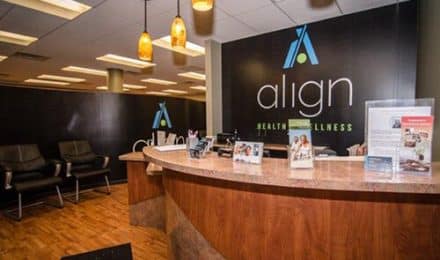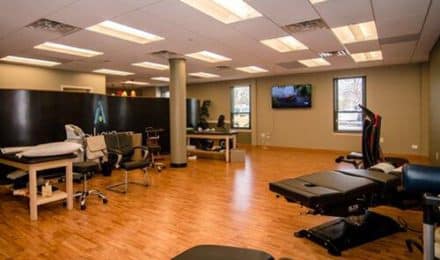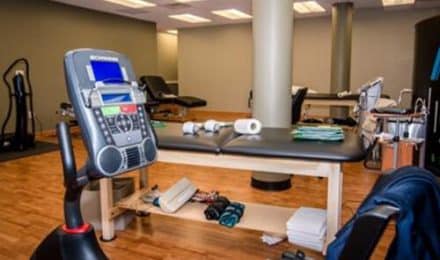 Happy Patients
What Patients are Saying About Our Practice
Now Accepting New Patients!
West Windsor: (609) 799-8444 & Allentown: (609) 259-4991