Acupuncture in West Windsor, NJ • Align Health & Wellness
Visit Our Licensed Acupuncturist for Pain Relief, Addiction Recovery & More!
Acupuncture Near West Windsor, NJ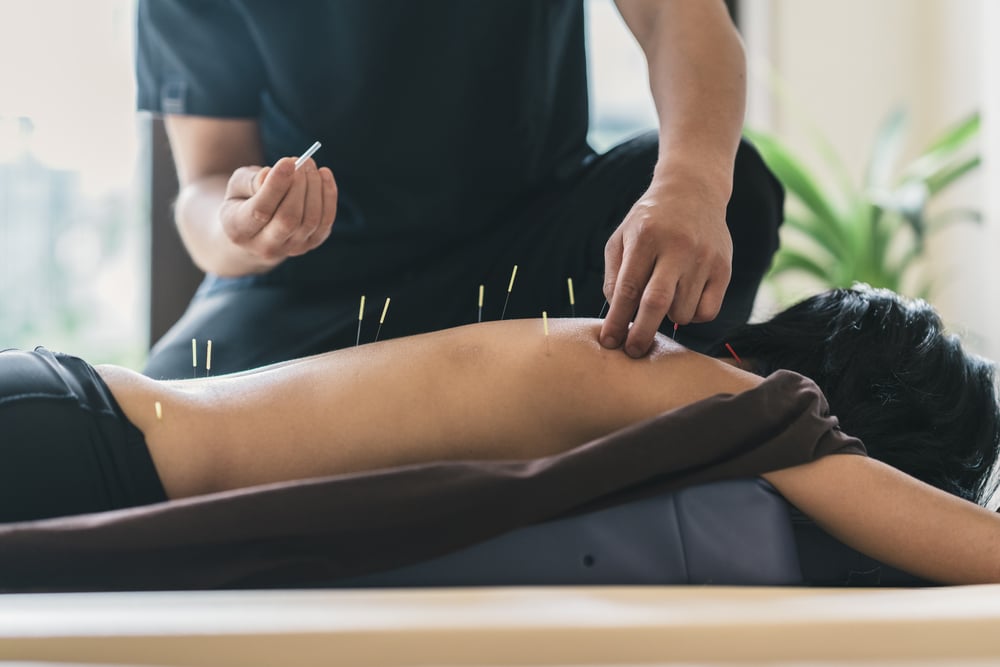 A 2018 article found that New Jersey ranked among the top ten states for the number of practicing acupuncturists. The Bureau of Labor Statistics determined that 14 out of every 100,000 people in New Jersey have employment as acupuncturists. Are you ready to join the many New Jersey residents who benefit from professional acupuncture therapy?
At Align Health & Wellness, you will have a team on your side that works tirelessly to find the best ways to realize the full potential of acupuncture. Our West Windsor acupuncture experts watch for the latest empirical papers and clinical findings, then put that knowledge to work for our patients.  
What Is Acupuncture?
Acupuncture is a healing practice that began in Ancient China and has gained increasing recognition and interest in the West. Acupuncture practitioners use fine needles to pierce the body at specific points that have links to particular bodily processes. You can use acupuncture in conjunction with physical therapy, chiropractic medicine, and electrical stimulation.
Acupuncture for Holistic Health
The accreditation agency NCCAOM reported research showing that between 85% and 93% of people who seek acupuncture treatment, even those with chronic pain, expressed satisfaction with their treatment.
One of acupuncture's greatest strengths is its applicability to numerous issues affecting our physical and psychological health. At our West Windsor acupuncture clinic, we see patients with a wide range of conditions and develop custom treatment plans for each patient based on their overall needs. Consider seeking acupuncture treatment if you:
Suffer from chronic pain, tingling, or numbness, particularly if it does not respond to medication.

Are recovering from a car crash or athletic injury

Feel anxious or depressed to the point where you cannot enjoy everyday activities

Deal with nausea and vomiting due to medical treatments such as chemotherapy
The Mayo Clinic recommends that individuals who are pregnant avoid acupuncture therapy to avoid inadvertently bringing on premature labor. 
While acupuncture has some side effects, as Very Well Health points out, these side effects can be mild in comparison with the side effects of prescription medications and surgical techniques. West Windsor acupuncture offers holistic treatments to New Jersey patients who want to treat their minds and their bodies, not just their diseases. 
Treatment for Acupuncture After Car Accident Injuries and Other Traumatic Events
Rehabilitation from car accidents, workplace injuries, falls, and other adverse life events can be challenging to treat because they affect different parts of the body and mind simultaneously. Our West Windsor acupuncture therapists use pressure points to affect the central and peripheral nervous systems throughout the body. The acupuncture needles work in a minimally invasive way to hasten recovery and manage symptoms.
Consider an evaluation for West Windsor acupuncture treatment if you:
Sustained a spinal cord injury, neck injury, or traumatic brain injury

Experience long-term pain due to broken bones and torn ligaments. muscle, injuries, and organ damage

Suffer from anxiety, depression, or difficulty with memory or decision-making after an emergency
A recent study in the journal Acupuncture Medicine showed that people with whiplash injuries experienced improvement of disabilities to their arm, shoulder, and hand following acupuncture treatment.
Acupuncture for Pain Management
Conventional medicine often has difficulty treating chronic pain that occurs without an obvious injury or disease. Patients with referred pain, phantom pain, pain from autoimmune disorders, and pain from diseases like fibromyalgia often run the risk of misdiagnosis and neglect.
Acupuncture therapists can minimize or relieve pain by triggering the release of natural pain relievers instead of synthetic opioids that produce side effects. Chronic pain often leads to addiction and substance abuse, especially if pain drives patients to self-medicate or takes prescription painkillers for a long time.
Treatment with acupuncture can also, directly and indirectly, combat the detrimental effects of chronic pain, such as insomnia, mood changes, and fatigue.
Why Is Align Health & Wellness the Best Choice for Acupuncture in West Windsor, NJ?
Our practice at Align Health & Wellness exemplifies the best traditions of acupuncture therapy, including care for the whole patient and mastery of time-honored acupuncture techniques. Dr. Michael D. Beys, L. Ac., DACM, our West Windsor acupuncture doctor, has worked in substance abuse treatment and women's health. Our entire team has the experience and dedication to give you world-class treatment at an affordable price. 
Our doctors accept most insurance plans, including workers' compensation, no-fault, and PIP (personal injury protection). Same-day appointments may be available.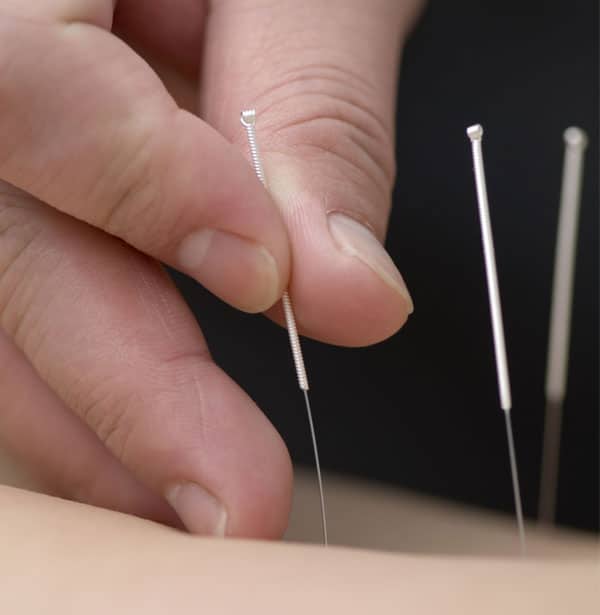 West Windsor Acupuncture
Most Insurance Accepted, Contact Us to Book Your Appointment
Acupuncture has been helping people for a long time and has been becoming more widespread and popular in the US in the last 20 years. An estimated 2.1 million Americans used acupuncture last year alone. Acupuncture is an ancient healing art based on inserting sterile needles into strategic points on the body that lie along specific energy meridian pathways. It is a non-invasive therapy that has been used to treat a number of conditions.
There are 20 acupuncture channels and about 365 acupuncture points that are located across the human body. When blockages or obstructions occur in these channels, pain and illness can often occur. Acupuncture points used on these channels give specific messages to the body to redirect its normal functioning again. Our bodies are inherently built to know what to do and how to heal. The needle works with the body to help this happen.
What is acupuncture used to treat?
Acupuncture is used to treat a number of physical and mental conditions. According to the World Health Organization the following ailments and conditions generally respond well to acupuncture:
Muscle strains or pain
Insomnia
Joint pain
Acute & chronic neck & back pain
Headache
Irregular or painful menstruation
Constipation & diarrhea
Indigestion
Impotence
Post-stroke paralysis
Addictions – overeating, smoking & drug dependence
Additional conditions treated at our clinic with acupuncture therapy
Acupuncture can treat a myriad of symptoms and conditions including: allergies, lupus, celiac disease, thyroid disease, high blood pressure, palpitations, poor circulation, rapid heart beat, fibromyalgia, back pain, shoulder pain, sciatica, headaches, irritable bowel syndrome, nausea, excessive hunger, bloating, eczema, rashes, hives, dry skin, acne, frequent colds, sinusitis, sore throat, tinnitus, menopausal symptoms, PMS, PCOS, fertility, trigeminal pain, Bell's Patsy, post stroke support, numbness, difficulty breathing, cough, asthma, COPD and much more. Contact Align Health & Wellness for information regarding an issue that you may be experiencing.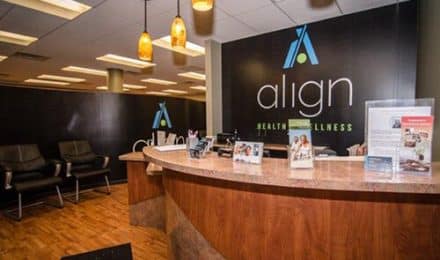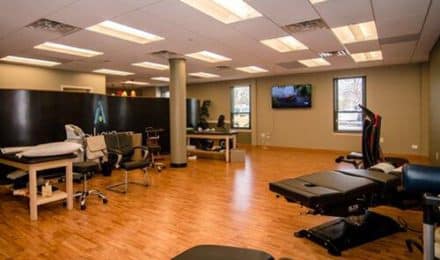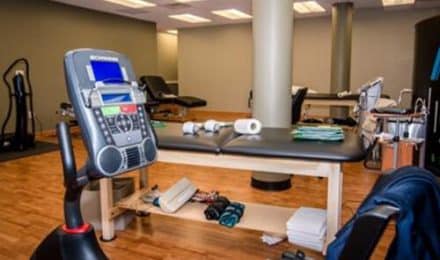 Frequently Asked Questions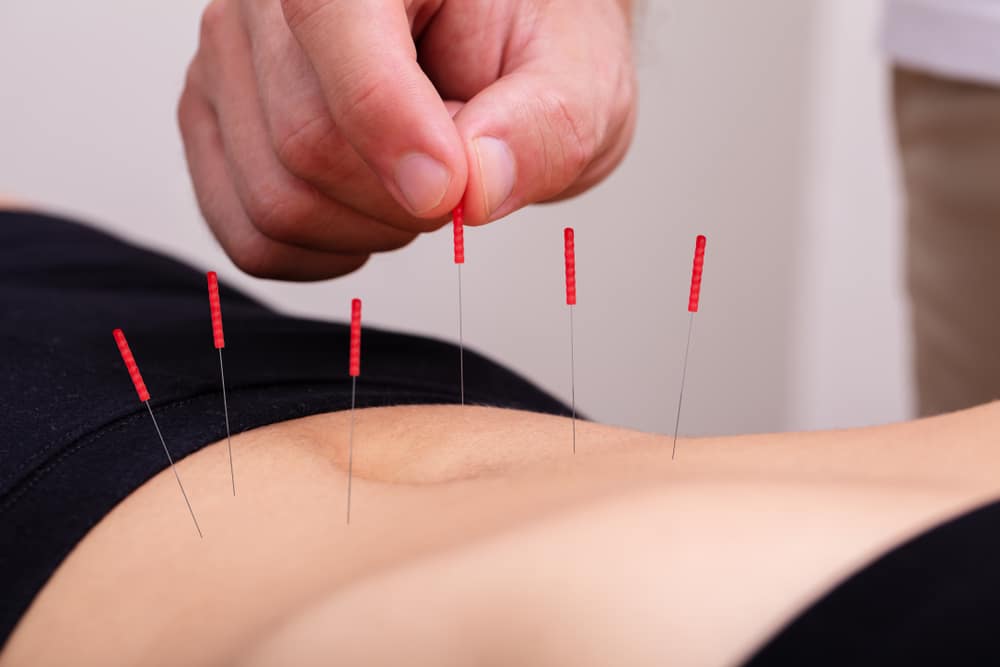 How Long Does It Take to Benefit from Acupuncture?
Some effects, like increased blood flow and pain relief, can occur before you leave our West Windsor acupuncture clinic.
Your acupuncture therapist will discuss a timeline of anticipated progress in consultation before and during treatment. Consider revising treatment if you are not achieving your objectives or have concerns about treatment at any point.
What Diseases Are Cured By Acupuncture?
Medical acupuncture is best known as a technique for relieving pain from conditions such as tension headaches, but it has the potential to accomplish much more. Acupuncture therapies have many applications, from the treatment of physical ailments like a cardiovascular disease to psychological conditions such as anxiety and depression.
Acupuncture can increase your resistance to some diseases by boosting your body's defenses. Promoting a healthy immune system can sometimes relieve pain from unwanted immune responses like the inflammation in arthritis.
How Do You Know If Acupuncture Is Working?
It is helpful to have goals in mind when you first start acupuncture therapy. For example, if your objective is to resume daily activities without pain, sleep through the night, or regain range of motion in an injured limb, keep track of your progress day by day and talk with your acupuncture therapist if you are not closer to your goals after several sessions.
Schedule Your Appointment for Acupuncture Treatment Today 
If your current medical treatment plan is not meeting your needs or you're interested in exploring the potential benefits of acupuncture, visit our West Windsor acupuncture clinic.
Call Align Health & Wellness at (609) 799-8444 to speak to us about acupuncture in West Windsor, NJ, or learn more about nutritional counseling.
Happy Patients
What Patients are Saying About Our Practice
Now Accepting New Patients!
West Windsor: (609) 799-8444 & Allentown: (609) 259-4991