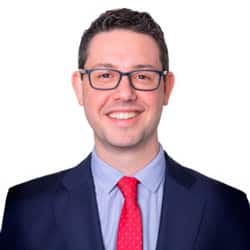 Dr. Jonathan Arad, MD, FACS
When I meet my patients, they're at a very important point in their life. They've decided that they want to be healthier. That they want to be happier. That they want to live longer, better lives – lives free from the pain and frustration they've been experiencing because of their health concerns.
After graduating from Cornell, I attended Columbia University's Medical School for International Health's program in Israel. My surgical residency was at Maimonides Medical Center in Brooklyn, and I completed my Fellowship in Bariatric, Robotic and Laparoscopic Surgery at Baptist Health, in South Florida. I'm proud to serve as one of the Chiefs of Bariatric Surgery for Dobbs Ferry Hospital in Westchester County, NY. Since founding Wellness and Surgery Center in 2017 located in both New York and New Jersey, I've helped thousands of patients achieve healthier, happier lives.